Our software suite is built in a secure cloud database. We value security and making sure everything is confidential and HIPPA compliant.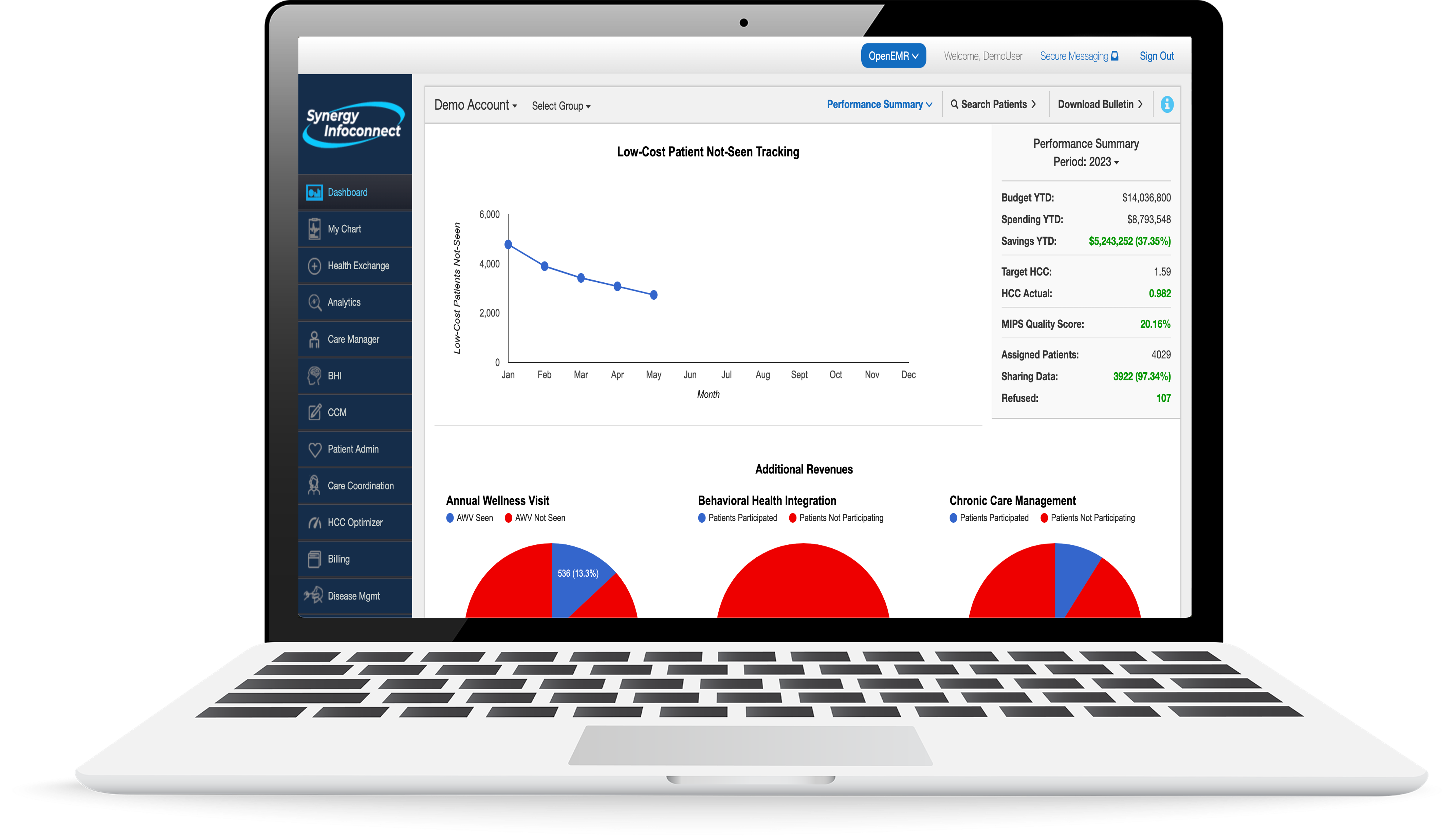 Streamline Operations & Produce Savings
Medicare Healthcare is focused on providing the best care for all patients, but this can become costly. This is where ACO analytics shines. At Synergy Infoconnect, we aid physicians at providing the best care at the lowest price. With ACO analytics, you have the ability to look at each patient from a financial perspective. This leads you to start thinking about better ways to care for them. Questions arise, such as, "Is the care management team doing unnecessary tests on this patient? What other places provide better treatment at a lower cost? What preventative measures can we take so that our patients don't need to undergo emergency treatment?" Thinking about these questions can help your practice function more efficiently. 
Synergy Infoconnect developed its suite of cloud-based applications in collaboration with currently-practicing physicians. We prioritize ensuring clinical relevance of all selected risk factors, designing appropriate targeted interventions based on patient health status, and building an easy-to-use platform for physicians and healthcare organizations. 
The foundation of our software suite is built upon a secure cloud database. All of our algorithms and databases are hosted on the Amazon cloud and embedded with the highest access security, enabling care providers access to the latest patient information while maintaining HIPAA compliance. This allows us to confidently create various applications that cater to different aspects of population health management:
Through our health exchange (HX) module, providers and health care organizations can monitor patient health status, quality measures, and care utilization via intuitive dashboards. 

 
Our case management (CM) module risk-stratifies patients and recommends customized interventions based on each patient's health status and individual attributes. 

 
Our chronic care management (CCM) module similarly identifies patients eligible for the CCM program and provides care plans based on best practices for their chronic conditions. Both care management modules enable collaborative and coordinated care between patients and their care teams to provide the highest quality of care and significantly reduce adverse events.

 
Synergy Infoconnect seemlessly connects and coordinates physicians, healthcare providers, and patients to enable optimum care and health outcomes.
Patient Centric Care Model
Coordinated Care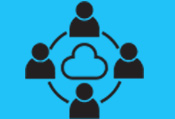 Synergy Infoconnect Web Application
Individualized Care Protocols
Informed Preventive Care

Learn about all of the features that go into our MSSP ACO Analytics Software