Our ACO Analytics software will improve patient satisfaction and health while increasing practice revenue. Let us know about any questions you have.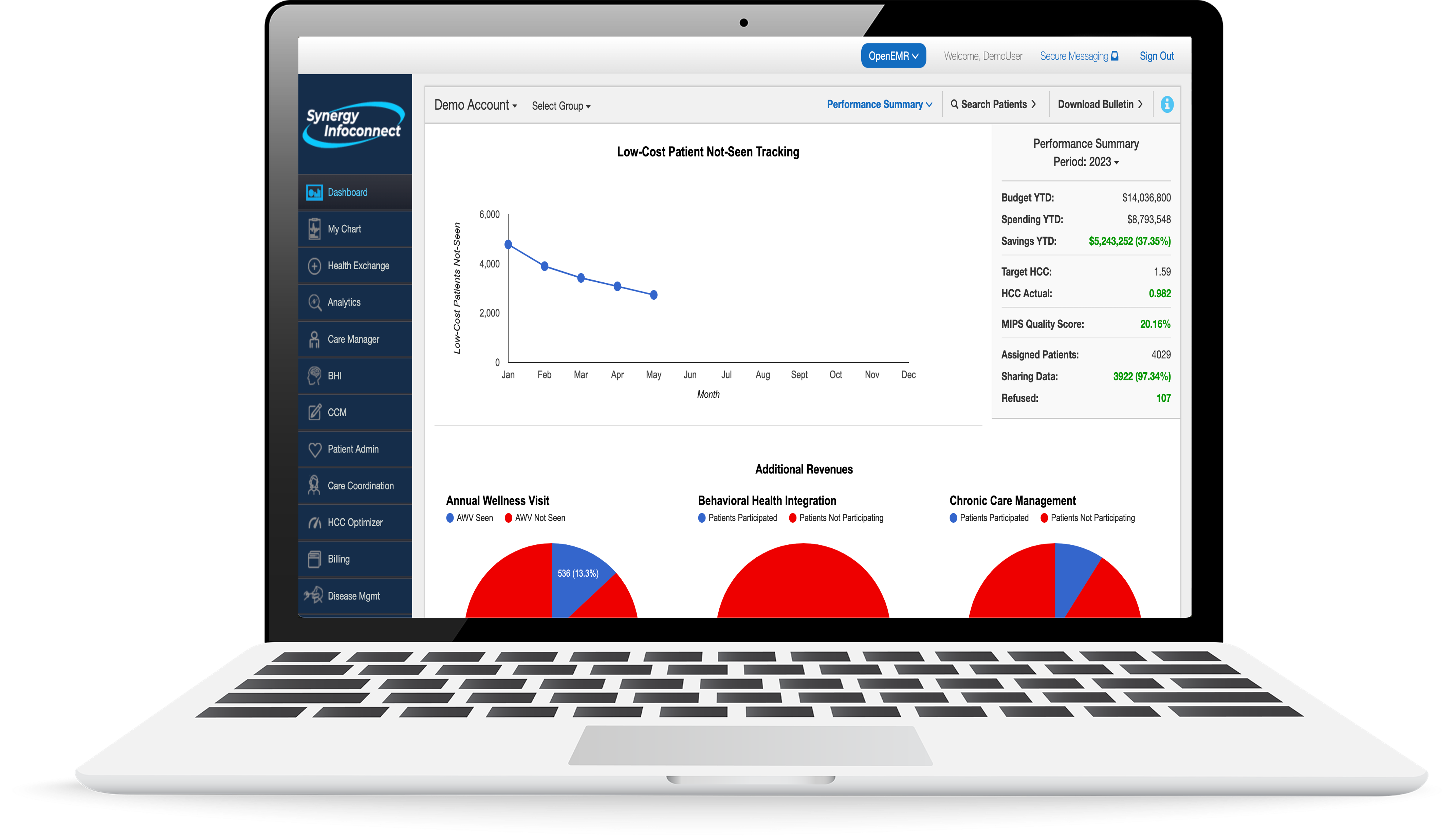 Get in touch with Synergy Infoconnect.
Our health care management solution will help you deliver better care and improve financial outcomes. Contact us to learn more about our solution and the benefits for you and your patients.
Fill out the form below and a Synergy Infoconnect representative will contact you within 2 business days.
Address
5655 Silver Creek Valley Rd. #428
San Jose, CA 95138