Behavioral Health Integration (BHI)
Integrating behavioral health care with primary care ("behavioral health integration" or "BHI") is now widely considered an effective strategy for improving outcomes for the millions of Americans with mental or behavioral health conditions.
Our BHI module offers a streamlined classification system for Medicare patients. You won't have to worry about separating eligible patients from non-eligible patients because our system can automatically classify them based on their patient history.
Using the patient history as a foundation, our BHI Solution is designed to have straightforward applications that effectively manage BHI patients based on Medicare's requirements. This allows your care providers to easily use it and improve overall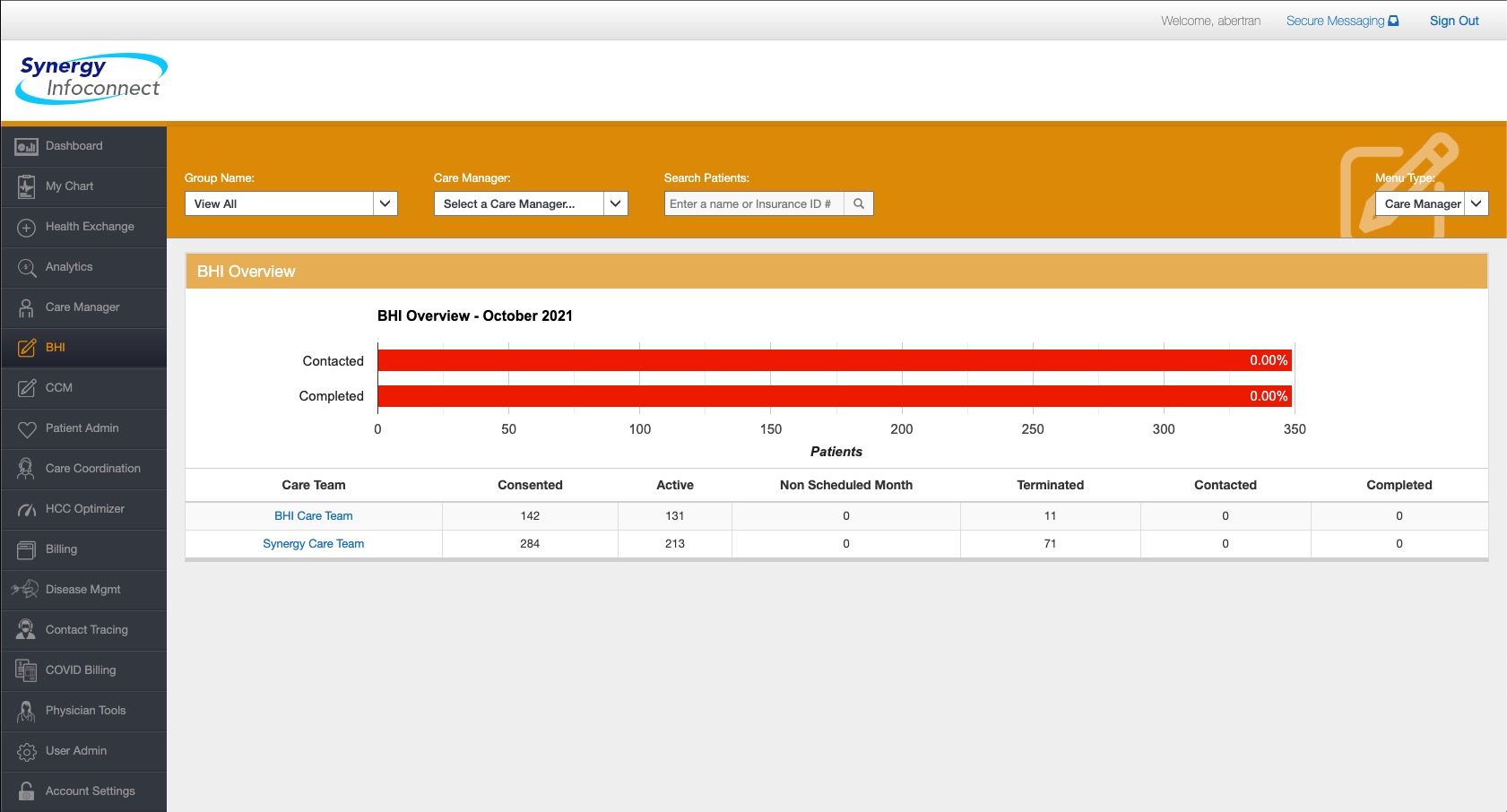 practice efficiency. Within the application, physicians can easily treat their patients with care plans based on their specific chronic conditions. There are also generalized plans that physicians can download and edit themselves if they want to have a more hands-on treatment with their patient.
Each week, or month, the BHI Solutions module will create a patient summary report and a billing report. This automated process will help your organization to see snapshot progress of your quality of care, while also getting rid of the unnecessary process of manually creating billing reports.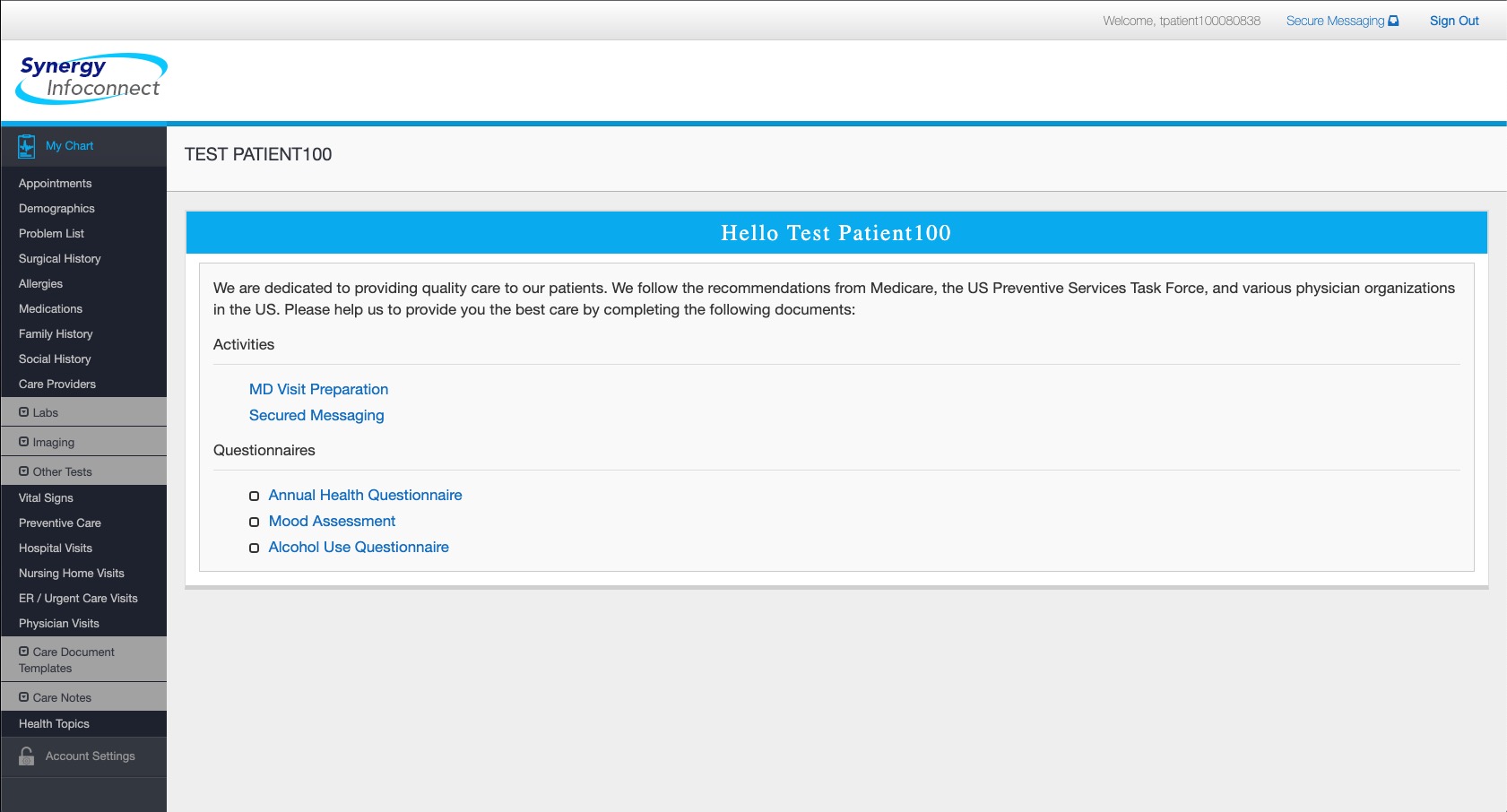 Patient Portal
Getting the BHI Solution helps not only you, but also your patients. They will have their own patient accounts where they will have access to their medical records 24/7. This clear avenue their information will allow patients the ability to see their results on their own time and lessen the amount of phone calls to your organization. If they do have questions, there is still a messaging system between them and their care providers where they can also receive clarifications on their care plans and check-ups to see if they are accurately following the plan.
BHI Software
As the management of an organization, it is important to make sure that everything is running efficiently and effectively. Our BHI note module can help you to assess each care teams' performance and quality of care. If you see a better way to treat a patient, you can quickly notify them.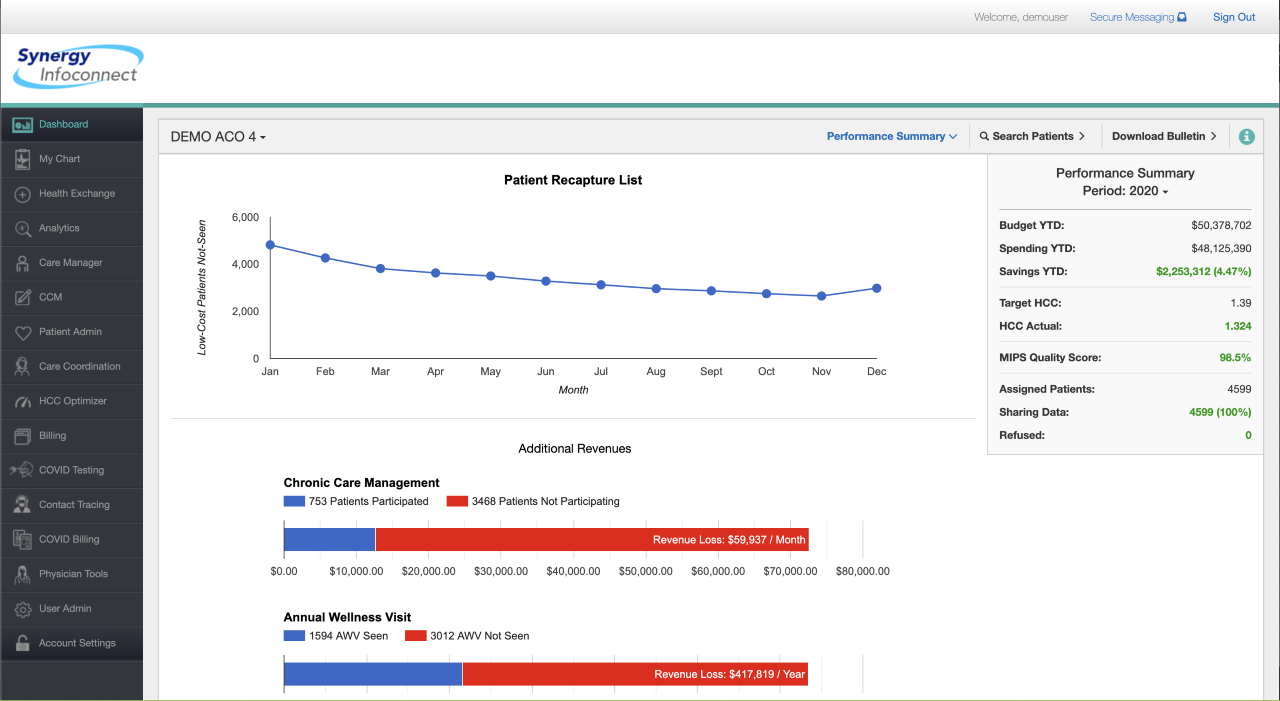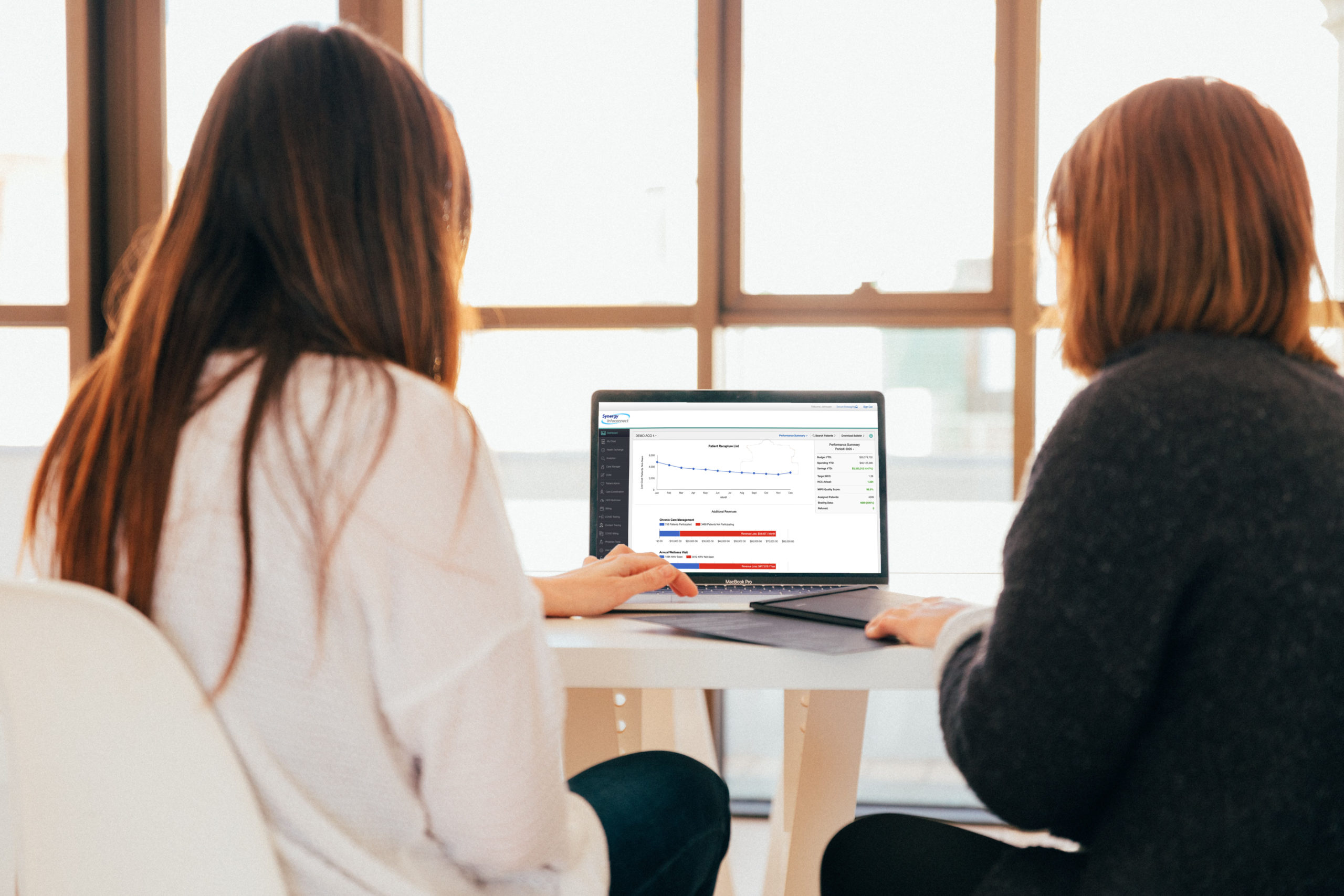 BHI Services Staff
Alongside our module, we can also provide an assisting care staff. Everyone on the team is a certified health personnel that can help with the data management side of your organization. By letting us take care of your smaller work, you and your care teams can focus on better quality of care for your patients.
If you choose to include this option in your service package, our care team will cover the tasks listed below. These tasks are the same as what Medicare requires for the general BHI model.
BHI Service Components
Initial assessment

Initiating visit (if required, separately billed)
Administration of applicable validated rating scale(s)

 Systematic assessment and monitoring, using applicable validated clinical rating scales
Care planning by the primary care team jointly with the beneficiary, with care plan revision for patients whose condition is not improving
Facilitation and coordination of behavioral health treatment
Continuous relationship with a designated member of the care team
Managing Your Practice Doesn't Have to Be Stressful
Premium BHI Package
Self Service Suite
_______________________________________________
Identification of Eligible Patients.
Easy-to-use application to effectively manage BHI patients per Medicare requirements.
Weekly/Monthly patient summaries.
Weekly/Monthly Billing Reports.
Patient Portal
Secure, 24/7 access to medical records.
Bi-directional collaboration between patients and care team.
BHI Software For Your Care Team
Utilize our BHI note module to monitor your care teams performance
Optimize your care team management
Increase productivity and revenue
_______________________________________________
Ultimate BHI Package
Fully Managed Suite
_______________________________________________
Everything on the partial package
+
a completely trained care team to help you with your data needs:
Cost effective, qualified clinical staff

Certified health personnel.
Provision of BHI services (e.g. phone calls).
Documentation of BHI services.
_______________________________________________